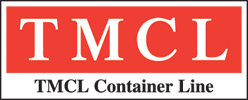 TMCL Container Line
TMCL Container Line is a non-asset based Shipping Line, providing FCL services on most trade lanes around the world. The head office of TMCL Container Line is located in Hamburg, Germany. TMCL Container Line is represented in 115 countries around the world by dedicated agents. It was established in 2005 and is owned by USS United Shipping Services AB in Sweden.
A non-asset based shipping line means that TMCL owns no ships or containers but uses the assets of the established shipping companies to provide and promote its product. In this way TMCL as a principal is always able to offer the a range of services on all trade routes and is in a position to promote cross trades enabling customers to do 'one stop shopping' through TMCL's global network of agents.
TMCL is however managed and operated like a shipping line and as a principal TMCL has appointed agents in 115 different countries to represent its interests. TMCL has all the necessary licenses to operate in China and the USA as well as other countries requiring special registration. TMCL's character trait of being a neutral principal means that it is able to use the services of many shipping lines on virtually all trade routes.
The TMCL services encompass Ocean transportation of conventional containers as well as project cargo management and   inland transportation in order to ensure door to door transport services.
# A wide ranging service portfolio using many of the world's top Vessel Providers
# Space and equipment guarantees on selected trade lanes
# A global network of professional agency companies operating in 115 countries around the world, all connected via the same IT platform.
# Quick quotations through use of its Freight Management System which provides up to date ocean freight rates on most major trade routes
# Personal care – TMCL places a high value on customer service and is proud to be able to fulfill its motto
"Wherever your POL and POD we are heading in that direction"