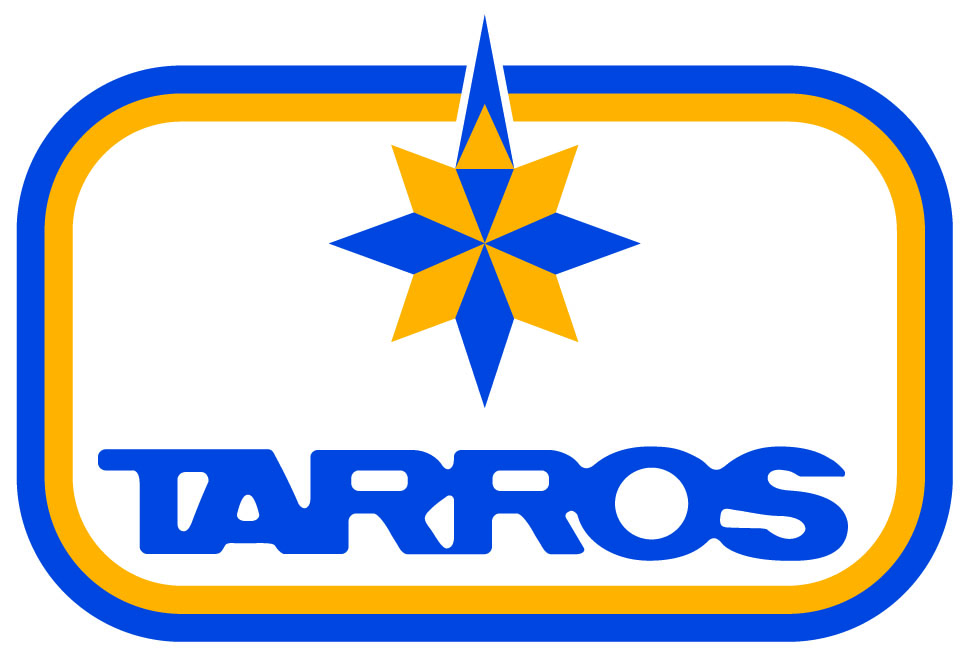 TARROS
TARROS offers logistic and maritime regular services in the Mediterranean Sea, carrying containers and general cargo through our  multimodal system.
Tarros offers regular weekly service with five modern container vessels from the Italian ports of La Spezia, Salerno, and Genoa to Piraeus and is also providing direct service between the ports of Piraeus and Turkey, Egypt, Italy, Morocco, Portugal, Malta, Georgia and Russia. You can find a detailed overview of services / trades on the TARROS  web site: http://www.tarros.it/sailingList/#
Tarros Line was founded in 1963, and has contributed to the development of the container shipping industry in the Mediterranean Sea ever since. In February 1967 the vessel "Vento del Golfo" started the first regular intra-Med container service between Genoa and Porto Torres, Sardinia. Today Tarros Line offers door to door transport solutions via road, rail and sea for both FCL and LCL cargo, with weekly departures to all main destinations around the Mediterranean. With its head office and own terminal in La Spezia, Tarros is ideally placed to act as the local logistics provider for the trade between Europe and the Mediterranean/North African markets.
THE TARROS GROUP
What we do
TARROS carries containerized and conventional goods across the Mediterranean Sea.
Who we are
– a group of companies managed by the same family since six generations, with a turnover of more than 98 million Euros and over 200 employees in La Spezia home port.
How we operate:
containerized sea transport is an intensive capital industry. TARROS deployS several container vessels from 600 to 1.800 teus capacity. We have a container fleet of over 27.000 units and we directly operate our multipurpose terminal in La Spezia, Terminal del Golfo. Our partner Nora owns and runs an inland depot exceeding 80.000 sq m in Santo Stefano Magra for container storage, repair and maintenance. We are partners in several European and Mediterranean shipping agencies.
Our mission
container multi-modal transport is the most effective solution for carrying cargoes worldwide  according to international standards.  We have been involved in container transport since 1963, contributing to develop containerisation
in the Mediterranean from the very beginning.  Our medium size structure allowed us to focus our activity on a regional scale, and in the Med Area  our group offers to customers excellent and reliable "door to door" logistic services.
The TARROS group consists of: 
Terminal del Golfo S.p.A. our multipurpose private port terminal in La Spezia, directly linked to Italian and European railways network, is fully equipped to handle both containers and general cargo.
Nora , our inland depot, rail-linked, strategically located by the motorway gate and 6 kilometres from La Spezia port, performs logistic warehousing, Groupage (LCL) and container's maintenance, repairs and sales.
CMS (Compagnia Marittima di Servizi), Customs Broker, as well as Shipping and Forwarding Agent, offers our Clients  specialised customs assistance
Carbox inland transport Company, connects factories to ports granting reliable and flexible intermodal services thanks to a  modern truck fleet and block trains.
Along the years Tarros established strong direct partnerships with local operators in several Countries of the range served by its vessels.
We built up this way a network of Euro-Mediterranean Tarros-branded companies: Tarros UK,  Tarros Sud, Tarros Tunisie,  Med Agensea (Algerie), Tarros Maroc, Tarros Express Egypt, Tarros Hellas,  Tarros Libya,  Tarros Shipping & Transport Turkey,  Tarros Portugal. Through this net we directly manage the whole transport chain providing our Clients and their goods with the best door to
door solutions.